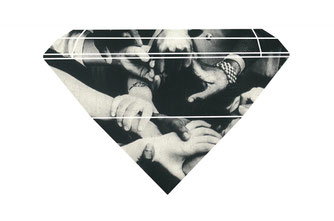 RELEVANT NOTES

 
June 23 - July 30 2016
Cara Gallery, New York
http://caragallery-llc.com/index.php/exhibitions/
A collective exhibition that presents a dialogue between the work of 11 artists to explore the boundaries of disciplines among installation art, land art and architecture.  Exhibiting in a wide variety of medias including installation, drawing, photography, painting and sculpture – each created over the past five decades – act as relevant notes to the testimony of the artists' interpretation of the concept of human intervention.
Relevant Notes, as an exhibition, comments on the temporary nature of spatial structures and the constant flux of our environment.  Physical and mental aspects of art making come through in order to express the importance of creating a history for a place and acknowledging the presence of the artist.
The 11 artists exhibited are Christo&Jeanne-Claude, Ebtisam Abdulaziz, Matteo Berra, Igor Eskinja, Bruna Esposito, Franklin Evans, Diango Hernández, Andrés Jaques, Federico Luger, Jason Middlebrook,
Gianni Pettena.
Gianni Pettena will have on exhibit his big cardboard installation Grazia&Giustizia , which was built for the first time, and on the same day destroyed, in 1968.