curated by
Pierre-Alexander Mateus, Charles Teyssou
Chiesa di San Paolo Converso, Piazza S.Eufemia, Milan
January 10 - February 16, 2019
Opening, January 10, 6 pm
Armature Globale/Michel Auder/James  Bridle/Lili Reynaud Dewar/Paul-Alexandre Islas/Ken Lum/Gianni Pettena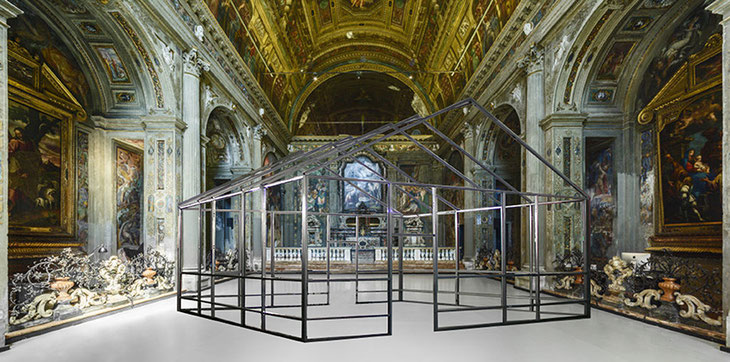 The exhibition takes its lead from the baroque space of the church of San Paolo Converso.  It speaks therefore of Baroque and its evolution as well as of a new contemporary idea of Baroque and a concept of modern conversion/transformation as imagined by Pier Paolo Pasolini in his never realized movie on the conversion of Saint Paul.
Conversion as change in forms, ideologies and behaviors of society and the body.
Gianni Pettena's reaction to the baroque environment are the proportions of 'sezione aurea'.
Read more
Press release
SBP_PR_Eng_Converso.pdf
Documento Adobe Acrobat
261.0 KB