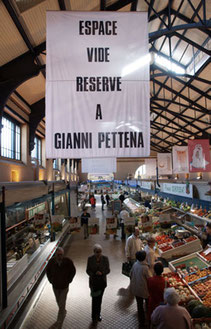 PARIS
October 15, 2019
Maison de l'Architecture,Ile-deFrance,
7pm to 9pm
GIANNI PETTENA
TEXT ART ARCHITECTURE
Inaugural session of the monthly seminar
Through the lines: variations on the textual space
OCTOBER 2019 – JUNE 2020
The seminar proposes to reflect on the relationships between literature and architecture. The book as an inhabited space, as well as the architecture  to be discovered by words, involve overlapping theoretical, poetic and technical thoughts: both disciplines  share the notion of space. This  cycle of nine debates aims  to develop a transversal thinking, by involving several fields: architecture, philosophy, literature, visual and graphic arts.
---